before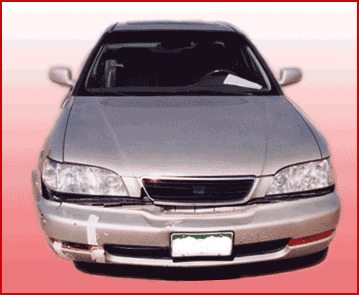 after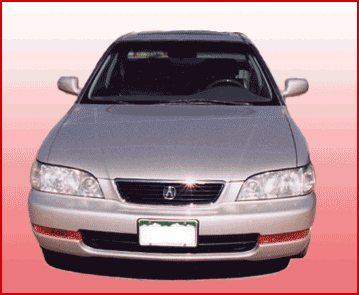 Example 1
No matter the size of the incident, we take pride in our craftsmanship and in repairing your car in a timely manner.
I just wanted to thank you for the outstanding service and professional way I was treated today. Even though my job wasn't big and was easy to do, Matt treated me like it was something major. The job was done under estimate and two hours early. You got me in and out quickly and being from North Dakota that was very unusual. I just want to thank you again for the great job you guys do and I will not hesitate to brag you up at every chance. I will be moving back here after a 28 year absence and you will be my go-to shop from now on. Thank you again! - Wayne M.
I was helped by your manager Jim Johnson from first contact to last. I wanted you to know what a gem Jim is. Jim was very kind and helpful throughout the whole ordeal. He went out of his way to be helpful and since I have a disability this was greatly appreciated. I know he is a very busy man but he never made me feel rushed or that I was taking too long to do something. Having your car damaged and need to be repaired is never pleasant but Jim made it as close to pleasant as possible. I will not hesitate to recommend your business to anyone. You did a good job, you did it quickly, and Jim facilitated it all. It was a pleasure working with him. - Valerie D.
Just wanted to say thanks for the excellent job Colorado Collision did on my vehicle repairs. I can't believe I've not been back to you for additional repairs, adjustments, etc. My last wreck was a nightmare – what a difference. - Anita
I have had two different cars fixed there over the past year or so and I have been meaning to thank all of you for the fantastic workmanship and customer service that I received. Your time estimates were very accurate, I was in and out of the office in a flash and you vacuumed in inside of my car. Bravo! - Gina B.
Just a quick note to thank all of you for your treatment of me while repairs are being made to my car. You guys are true professionals in your field and, not only do you have a customer for life, but I will recommend you to everyone I know. - Randy M.
I was amazed to see the excellent craftsmanship and paint job you did! Our car looks brand new and we couldn't be more pleased! Thank you for a tedious job well done! - Nancy and Tom W.