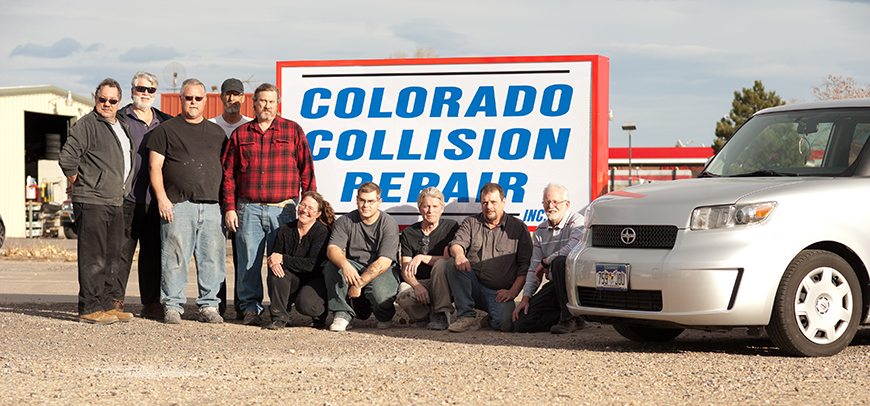 ABOUT US
"Craftsmanship." "Completeness." "The way it should be."
These are some of our definitions for "Quality" at Colorado Collision Repair, Inc. Colorado Collision Repair was established in the spring of 1989 to provide quality auto collision repair to the community.
At Colorado Collision Repair, complete customer satisfaction is our goal. To accomplish this goal, we have developed systems and procedures to satisfy your needs for any automobile collision repair, large or small. Our employees are trained in the latest techniques enabling us to restore your car properly, and to insure your vehicle's integrity. Our state-of-the-art equipment promotes our technicians' expertise to assure you of an exceptional repair in a timely manner.
Call us today. We look forward to serving you!
Lifetime Warranty Agreement
Except for rust repair, Colorado Collision Repair, Inc. warrants all repairs listed on the aforementioned repair order for the lifetime of the vehicle. This limited warranty covers defects in parts, materials, and workmanship.
Colorado Collision Repair, Inc. certifies that your vehicle was repaired using the latest techniques, and that the repairs meet accepted standards for safe, proper repair as recognized within the collision repair industry.
This lifetime warranty does not cover damage resulting from unreasonable use, maintenance, or care of the vehicle. Nor does it cover normal road or parking lot damage.
This lifetime warranty is only extended to the customer listed on this document and is not transferable.